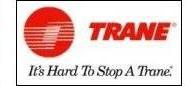 Independent Trane Dealer

Other Brands Available






- SERVICE CALLS - PREVENTIVE MAINTENANCE

- LEAK DETECTION - CONDENSATE DRAIN REPAIR

- FLOAT SWITCHES
Drain Protection to Prevent Water Leakage and/or Damage

- SURGE PROTECTORS
Protects Electrical Components from Indirect Lightning Strikes

- THERMOSTAT REPLACEMENT
Digital Non-Programmable or Digital Programmable



- DUCT CLEANING - DRYER VENT CLEANING
- FREE ESTIMATES
- FLEX DUCT INSTALLATION
Repair, Modification or Full Duct System
Please consider installation of major duct work for winter and spring seasons if possible. Attics in the summer can easily reach 140 degrees, an individual can easily succumb to heat exhaustion or even worse heat stroke, causing other problems as well.

- UV LIGHTS - ELECTRONIC AIR CLEANERS
- DIRTY SOCK SYNDROME
Do you need help with a foul odor problem coming from your vents and have been told it's "Dirty Sock Syndrome" on your evaporator coil? (This may also be liken to a "locker room" odor, or even like the smell of stinky lumber wood... I know well, because I've had the problem too.) There are once a year cleaning chemical spray remedies which can be done with an annual maintenance, and/or UV lights which are an even more effective solution.
Dirty Sock Syndrome can be a very difficult problem to manage, and some claim they still don't really know why it occurs and that nothing works 100%, but knowing what cleaners are best and knowing the proper placement of a UV light can be the most effective way to keep the problem under control.

Note1: If the evaporator coil has a dirt and/or mold build-up on it then it must be cleaned first, which is a major ticket item separate from the tasks of an annual/semi- annual maintenance.

Note2: UV lights must be installed properly... meaning the placement of the UV light must not be in such a way as to be illuminating on exposed wiring because it will deteriorate the insulation of the wiring and will cause the equipment to prematurely fail. If this cannot be prevented the wires must be shielded or the equipment itself must be UV rated.